How to Choose a Marketing Agency for Your Vet Practice
How to Choose a Marketing Agency for Your Vet Practice - Upd
Mastering the art of marketing for veterinary practices takes time and commitment. Many excellent veterinarians want to up their marketing game but cannot afford to add a full-time salaried marketing guru to their team. Luckily, the right outside marketing expert can provide your clinic with veterinary promotions at an affordable rate. These marketing professionals can also help you devise a stellar veterinary marketing plan. But how can a vet practice find the perfect B2B digital marketing agency for the job?
In the past decade, the demand for marketing agencies has rapidly increased, which makes choosing an agency a difficult task. Still, a modern veterinarian needs a reliable digital marketing partner who understands the unique needs of their clinic. The alternative is waving goodbye to customers as they flock to your competitors. Nevertheless, many vets still make the mistake of forgoing marketing expertise.
Identify the right outside marketing agency, and they will relieve you of the burden of having to hire and pay a salary and benefits to a full-time employee. Better still, this agency can generate new leads for your business while ensuring you retain your current clientele.
We prepared a list of steps that you can follow in choosing a healthcare digital marketing agency that will be perfect for your veterinary practice. It will take some time at the onset to do the research and find the ideal marketing partner, but it is always worth it in the long run. Below, you will find the best tips from industry leaders that will show you what to look for in a marketing agency and what to avoid. Keep reading to see that choosing an agency should not be that difficult.
Follow These Steps to Find the Best Marketing Agency for Your Veterinary Practice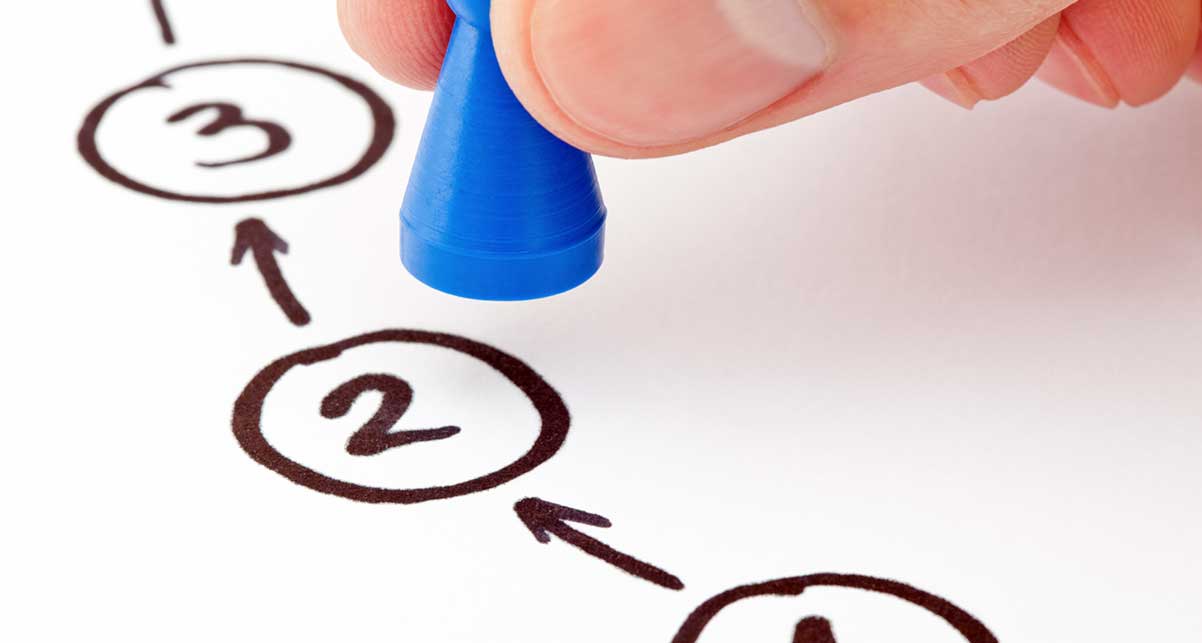 1. Devise a Goal
Do you want to attract new clients? Perhaps you want to retain the existing ones? If so, you must first devise a goal for your veterinary marketing plan. Determine the target audience of your veterinary promotions and assess your current marketing shortcomings.
Marketing agencies use various platforms, channels, and strategies to drive your success. Having a goal before you contact the full service marketing agency will help them deliver value to your practice in the most effective way. Even better, if you start the discussion with a short brief (we've attached a ready-made marketing agency brief template at the end of this article) the agency will take away an in-depth understanding of your expectations and can tailor their strategies accordingly. The turnaround will be significantly faster and you will yield better results.
2. Decide How Much You Can Afford to Spend
How much are you ready to pay for the marketing agency?
Establish a budget when choosing an agency and defining a goal. Some marketing agencies charge by the hour, yet others quote one fee for the entire project. Some agencies may ask for a retainer. Make sure that all of the details are spelled out in the contract or letter of agreement. That way, you won't be surprised if you receive bills for extras such as ongoing website maintenance, fonts, etc.
3. Do Your Homework
Do the research and find marketing agencies you like. Start with their website. See if they have worked with other veterinary practices. You will want to know how long the agency has been in business and read the bios of the team members. A lot of people claim to be "experts" in social media when in reality, they simply have an active Instagram account or are a Twitter war veteran!
If you want to check the agency's SEO strategy effectiveness, ask for their keywords ranking stats. Great ranking stats will tell you they are using a reliable marketing strategy and can help your business become better. Without the right keywords, your digital veterinary promotions won't get far. Make sure that they understand the way your clinic operates, the challenges you need to overcome, and what your long-term goals are.
4. Create a Shortlist of Agencies
After you've done your research, make a list of the agencies you have a good feeling about.
Write out the pros and cons of each so you will have a side-by-side comparison. For instance, your list could include price, website design and support, and social media experience. Include whether they have special experience with marketing for veterinary practices. Once you've created this list, it will be easier for you to choose which marketing agency is the best fit.
5. Read The Reviews
Clients usually never hesitate to share their experiences — whether they were positive or negative.
When you are researching marketing agencies, read the client reviews, and testimonials. If none are posted, ask for references in your Request for Proposal (RFP). Contact these references and ask for honest feedback. Don't be afraid to ask if the agency produced a stellar veterinary marketing plan as promised.
6. Send Out RFPss to The Chosen Companies
Once you have narrowed down your list, it is time to find out which company can deliver the best value for your specific needs. As the veterinary industry is highly differentiated, it may take some time to find the right team. State your requirements clearly (and don't forget about that brief you can fill out beforehand). By asking each agency the same questions, you can easily compare responses, which will make the decision a lot easier.
7. Interview The Finalists
Just like when you are hiring new employees, it's important to conduct personal interviews, whether these are in-person or via teleconference. When communicating with potential marketing partners, make sure they can deliver on your vision. Ask them specific questions about their RFP, such as pricing and their terms and conditions.
You should also ask them about their social media expertise and ask for some stats. Press them about what type of strategy they have in mind for your practice. Ask about previous veterinary promotions they were responsible for, and how they gauged their success.
Listen carefully. Do they truly understand the challenges you are facing? Have they created a tailored response? They may simply be handing you a generic response that they give to all prospective clients. Assess their communication skills – this is an indicator of how they will interact with you and your employees going forward.
8. Make a Decision
Once you find a perfect match, hire them! Let the other contenders know that you've chosen another agency. We suggest you keep one or two backup companies in mind before you make a final decision. Even if you believe that you found the ideal marketing partner, anything can happen. Employees come and go; agencies go out of business, especially during these tense times. It's always good to have a "Plan B" when you're marketing for veterinary practices.
Tips for Choosing the Best Marketing Agency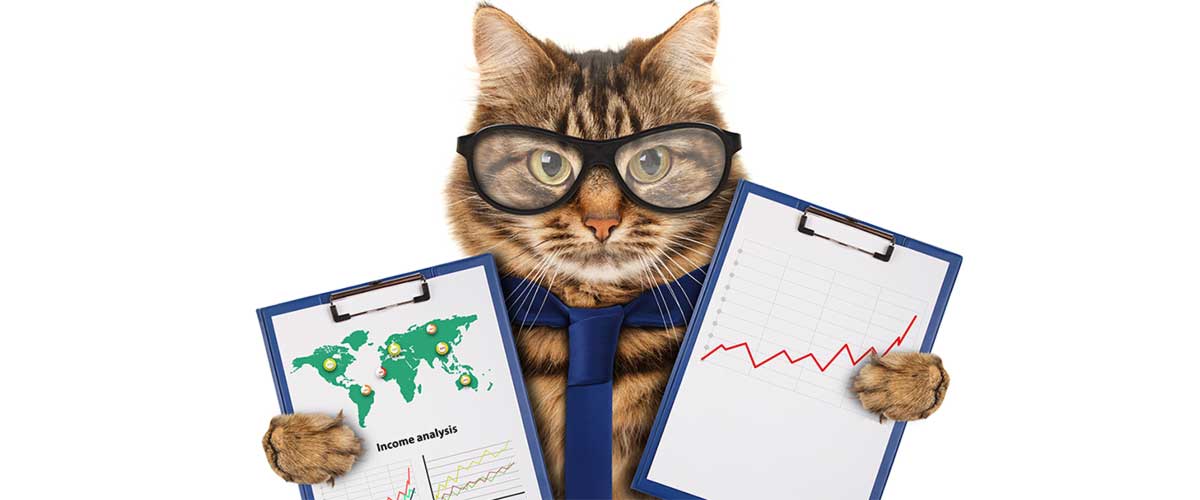 1. Plan for a Long-Term Relationship
What some practice owners may not realize is that digital marketing is a continuous process. It takes time to find working strategies and develop a results-oriented marketing approach that will fit your practice's unique needs. That's why you need to choose an agency that's in it for the long haul. It will pay off in terms of consistency and achieving desired outcomes.
2. Industry Experience isn't Mandatory
Although we mentioned that it is better to find someone with experience with veterinary practices, no experience in the field does not automatically disqualify them. Ask how the company approaches new industries. Some industry-specific agencies go with the cookie-cutter approach, which demonstrates that they didn't bother to take your needs into consideration to customize a marketing plan. While a tried-and-true process may work, it still needs tweaking to work for you. As every practice is unique, following a single path in such a specific industry may lead to an ineffective marketing strategy and mediocre outcomes. Sometimes, a fresh set of eyes is what is needed to find the most effective solution.
3. Define The Practice's Key Performance Indicators (KPIs)
Have you ever heard about vanity metrics?
Those are metrics that have no correlation to generating revenue for the business. A typical example is "likes," as your post can get many likes, but they do not always translate to sales. Unfortunately, many businesses possess this as one of the KPIs, which is a performance metric. Before you engage with an agency, ask them to propose the core KPIs for your practice. Here are essential metrics that matter in digital marketing:
Number of unique visitors
Time spent on site
Traffic source numbers
Cost per click
Click-through rate
Bounce rate
Social interactions
Conversion to leads broken down by acquisition channel.
4. Demand Full Transparency
If the agency looks like it is hiding something, it probably is.
Oftentimes,  red flags emerge when looking at an agency's website. If the company does not have an address, a client list, and the bios of the owners and staff, that should raise suspicion. What are they hiding? You should ask the agency you partner with to send you regular reports that will reflect how the budget is apportioned and if there are actual results that correspond to your clinic's goals.
If you aren't happy with the results, then have an open discussion about changing course or updating the strategy. You should also request regular meetings, whether they are by conference call or video conferencing. Even though you have outsourced your marketing, you still need to be actively involved to make sure everybody is accountable and staying on point.
Weekly calls and email communication are also important to ensure you understand what is going on with the marketing in your practice.
5. Look for Value vs. Price
Try to find a balance between cost and quality. The most expensive agency is not necessarily the best. Likewise, a lower-priced agency doesn't equate to shoddy work. Again, this is where client references and the agency's track record come into play. Ask the agency for evidence of past results and how they can achieve similar outcomes for your practice. Hold them to their promises.
6. Look for Case Studies and Testimonials
If you find an agency that works with big companies, it adds credibility. Usually, those companies have strict requirements for their contractors, which means that agency stands out in some way. Look to see whether you and the agency's star clients have similar values and visions.
Conclusion
There has never been a better time to enhance your veterinary marketing practices. The current marketplace is prime for disruption, and your agency can quickly displace its competitors with the right help. By embracing 37 amazing marketing ideas and implementing them with the help of a dedicated agency, you can supercharge your clinic's success.
Do not be afraid to abandon an agency that fails to generate serious results. You should also recognize the value that can be derived from a long-lasting relationship with an excellent agency that never lets you down. With the help of a stellar marketing agency, your veterinary practice will soon be solving the problems of more patients than ever before.
Downloadable Bonus
Follow these steps, and you will end up with a digital marketing agency that satisfies your clinic's unique needs.
Hopefully, you are making a deal that lasts for many years and your practice will reap the rewards from this successful partnership.