37 Amazing Marketing Ideas for Your Veterinary Practice
Traditional & Digital Marketing for Veterinary Practices
Gaining trust is one of the most challenging things the veterinary industry deals with. Most pet owners consider their furry friends as a part of the family, and they want to make sure they can trust a clinic before they decide to schedule an appointment.
Earning trust includes many different marketing strategies and tactics, besides providing quality care and hiring appropriate staff. There is building your reputation, using social media, networking, loyalty programs, small gifts, and so much more you can do for your practice to become more successful with marketing.
Check out the full list of the most creative and successful veterinary marketing ideas you can implement in your practice without difficulties – online and offline.
And the good news is that many of them are relatively inexpensive.
Veterinary Marketing Ideas to Promote Your Practice Online
1. Communicate With Your Clients on Your Website
You provide essential services to your clients, and it is vital to position your practice as the number-one source for veterinary services in your community. Still, it does not mean that this should stop you from providing various other related services that your clients need.
Have you thought about offering grooming, dental, or boarding services?
Offering these amenities will increase your net income. Potential clients can come in for the additional service, such as grooming, which increases the chances that they will book an appointment for a physical examination for their pet at your clinic.
2. Start a Blog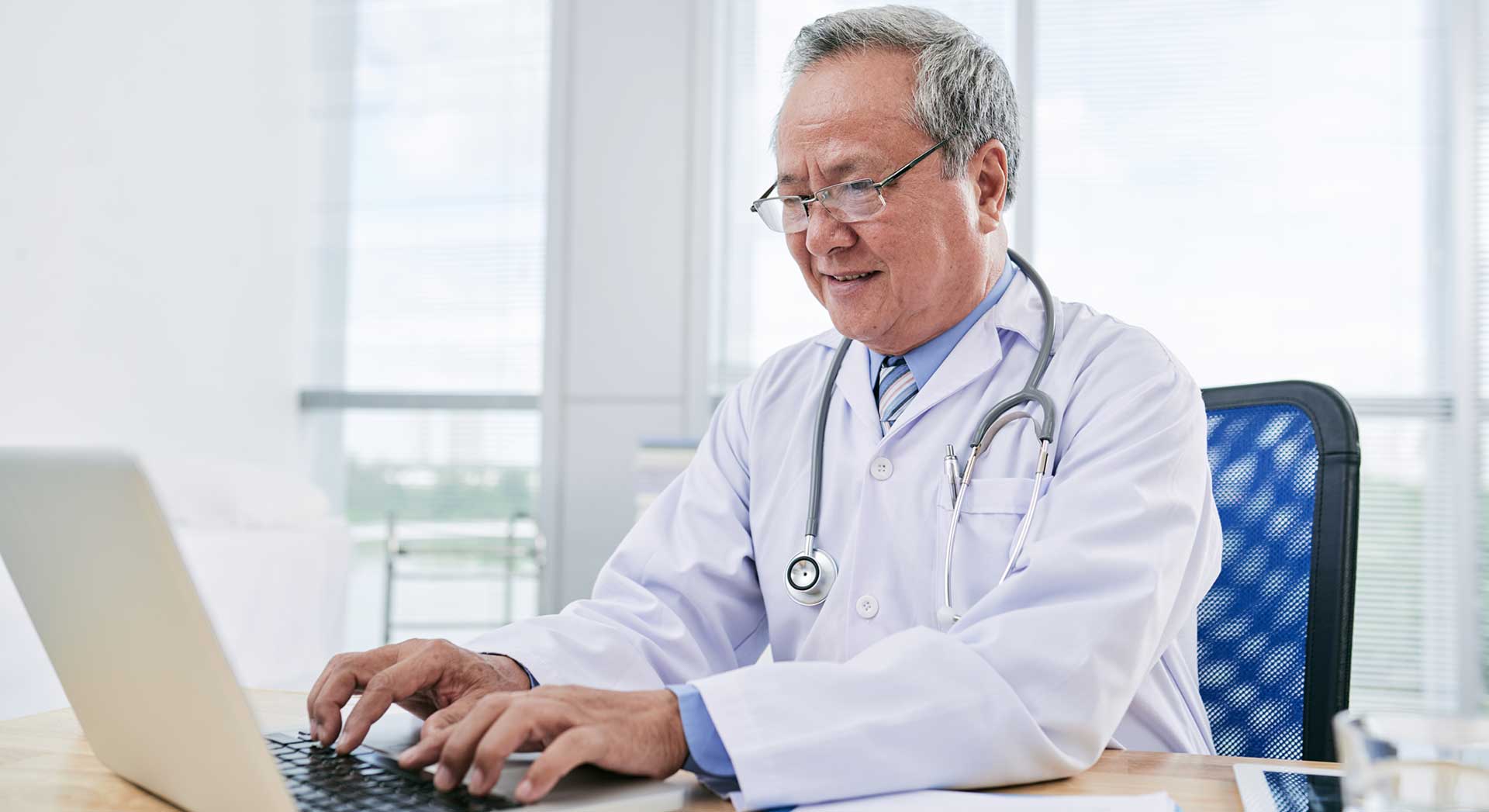 An online presence is a reliable way to generate interest in the community of like-minded people. By sharing useful information, you can become a leading expert and gain a reputation, which will attract new clients.
You can create a content marketing plan based on the unique services you provide.
For instance, if you position yourself as an only (or simply the best) holistic veterinarian in town, write topics related to holistic medicine. Individuals who need this information will find you, and there is a better chance of turning them into clients.
3. Email Discounts and Specials to Current Clients
Email marketing increases customer retention. Besides building an online presence, you show that you care about your clients by supporting them with discounts, useful information, and special offers. It will not take long for the clients to come back, get awesome service, and recommend you to friends and family.
4. Create Videos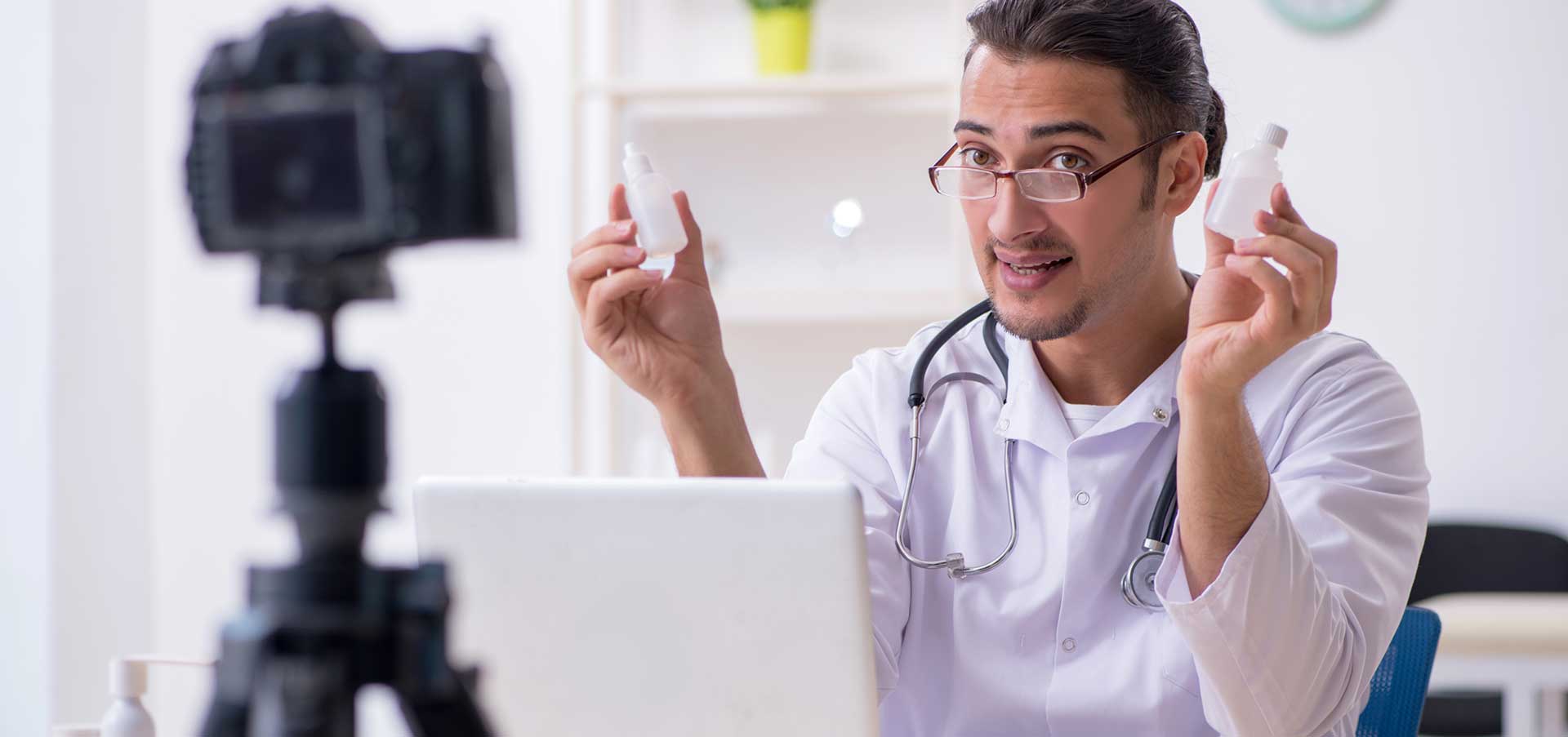 Did you know that videos are the most popular content on the internet these days?
No need to have a professional camera, you can easily record a high-quality video for the practice with your smartphone or a cheap used DSLR camera. As web users are drawn to animals, you can use compelling cases and cute animals to attract and retain clients, as well as showcase your expertise.
5. Create Infographics
If you do not have an opportunity to create videos, we have good news for you: people are also fans of infographics.
An infographic is a visual representation of information that usually contains facts, advice, and other valuable pieces of information. In your veterinary practice, you can use infographics to supplement the content you post in your blog.
In this case, a user is more likely to stay on your website and read the infographic.
6. Implement Simple Marketing Automation in Your Practice
Marketing automation simplifies workflow by sending responses, emails, or any other ongoing marketing activities.
Can you imagine how much time and effort you can save by automating marketing?
Since we at VIS are doing marketing automation for years now, our internal estimation is that proper automation reduces marketing management time by ¾.
Let's focus on how you can apply this marketing idea to your veterinary practice. The most reliable way is to cultivate leads until they become customers. You can then email personalized information to the pet owners, to help them make decisions about their pet's health. Additionally, your clients get an extra reminder to come in for their next visit.
7. Send Out Reminders Regularly
Once you have implemented marketing automation, we want to show you the power of reminders and follow-up emails.
Regular reminders can become one of the most efficient marketing tools for your practice.
For instance, you can send the first email with the list of vaccinations for your client's pet (bonus points if they already have an appointment scheduled). The day after the appointment, send a follow-up thank you letter. Then, another great idea is to send a piece of advice or relevant and useful information from your website. That is also where the blog comes into play. If you decide to share information with your clients, you can redirect them to your site.
By the time they receive the latest email from you, you've established their trust by sending relevant information that educates the client and shows them the importance of providing care to their pet. Additionally, they remember to schedule an appointment at your clinic and become regular clients.
Make sure to send personalized emails; for instance, you can add the pet's name in every email.
8. Design a Useful Website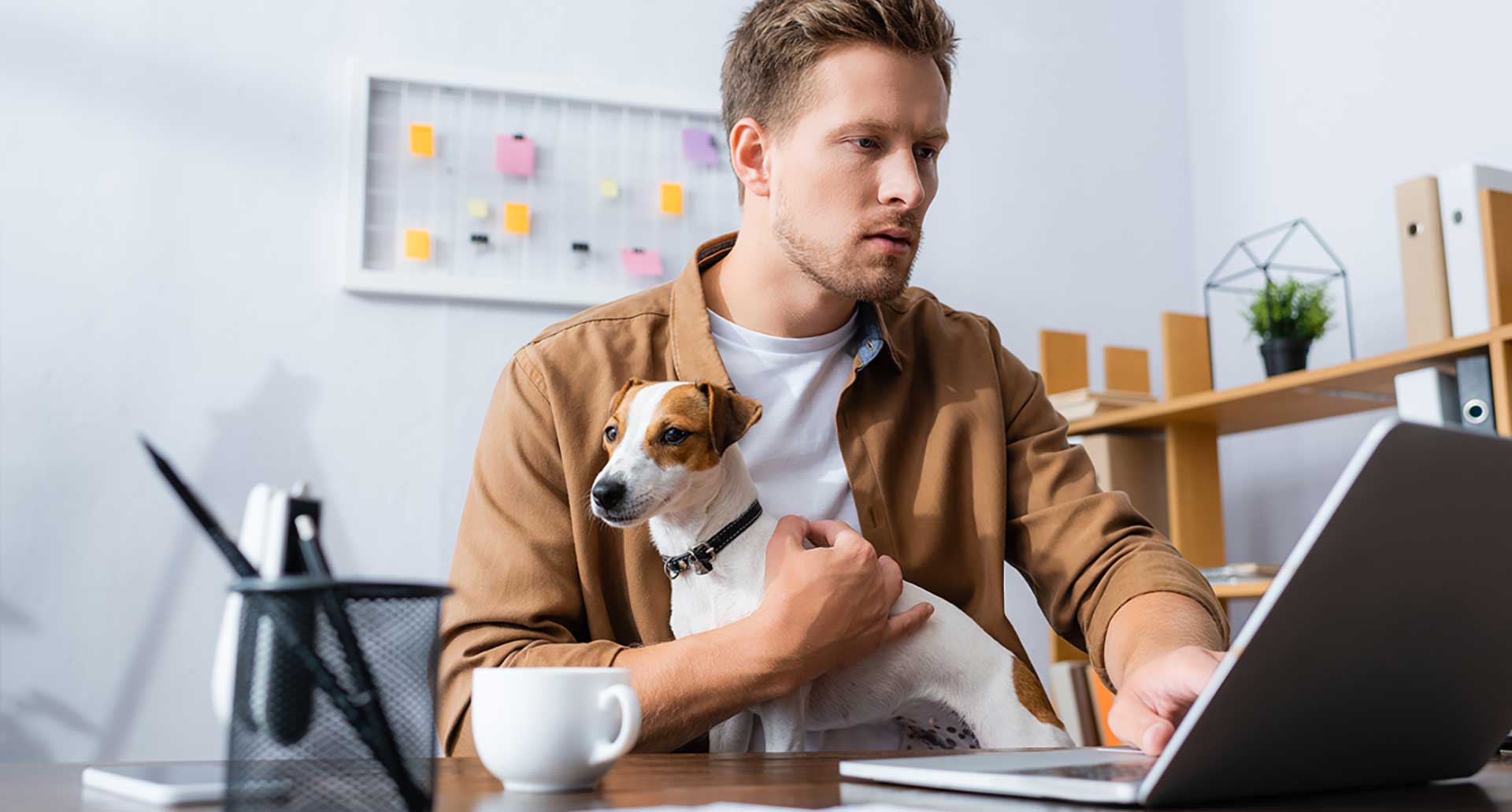 We have discussed the importance of having a blog and how redirecting clients to your website can put you in an advantageous position.
However, to drive more traffic and acquire clients, you should use your website as a robust marketing tool. For this purpose, it needs to have a user-friendly design with the information easily accessible for the client. Given the tough competition in the veterinary market, a well-designed, informative website that is easy to navigate is another powerful tool that will help your business stand out.
In other words, hire a professional team to create one for you, this is one of the areas where you shouldn't try to cut costs.
9. Get Active on Social Media
Whether you enjoy social media or are against it – being active on social media platforms is crucial to grow your practice.
You can get lots of exposure and client interaction on various platforms: Facebook, Twitter, Pinterest, or even go crazy at TikTok to reach your younger pet owners. Users love cute pictures of animals!
Try different tactics and see who your audience is and what they prefer. You can also invest in paid social media ads and expose your practice to a broader audience.
10. Create Profiles of Your Staff Members
Building a trustworthy relationship with the client should be the ultimate goal of your practice.
As pet owners treat their pets as a part of the family, they want to make sure they can trust your clinic. Consider creating a profile for each staff member, so clients can see the staff they are about to take their pet to, including their experience and picture. Try to make it personal: share a fun fact about each staff member or tell a short story that will help clients understand they are dealing with a real human – that's what creates connection.
11. Claim Your Business Directory Setting
Although your company's website is a great way to attract new clients, it is not the only place where web users search for a business like yours.
When your audience inputs any query into a search engine, the first thing they see after the advertisements is a series of business directory listings. Usually, they have full information about a business, including phone numbers, websites, locations, and customer reviews. Use it for your marketing!
Appearing on the sites that your target audience may visit will increase your chances of attracting relevant audiences. Start with Google My Business Listing, as those listings show up at the top of the search engine results page.
12. Do Not Forget About Community Gatherings
If you want people to talk about your practice and recommend it to friends, remember that people love to have fun.
Consider creating exciting events and get to know people who live in your neighborhood. Most likely, they will be telling their relatives and friends about an event you held. During the summer, you can host a picnic and encourage everyone to bring their pets. When cooler times come, you can gather near the bonfire, play fun games, and simply talk. Ultimately, this will help to build a positive image of your practice.
13. Involve the Local Press
If you are offering a new service or want to make an official announcement, writing a press release can help you gain exposure. The media is in constant search of recent announcements and newsworthy items, and once you let them know about your practice, you increase your chances of being noticed.
14. Use Call Tracking Systems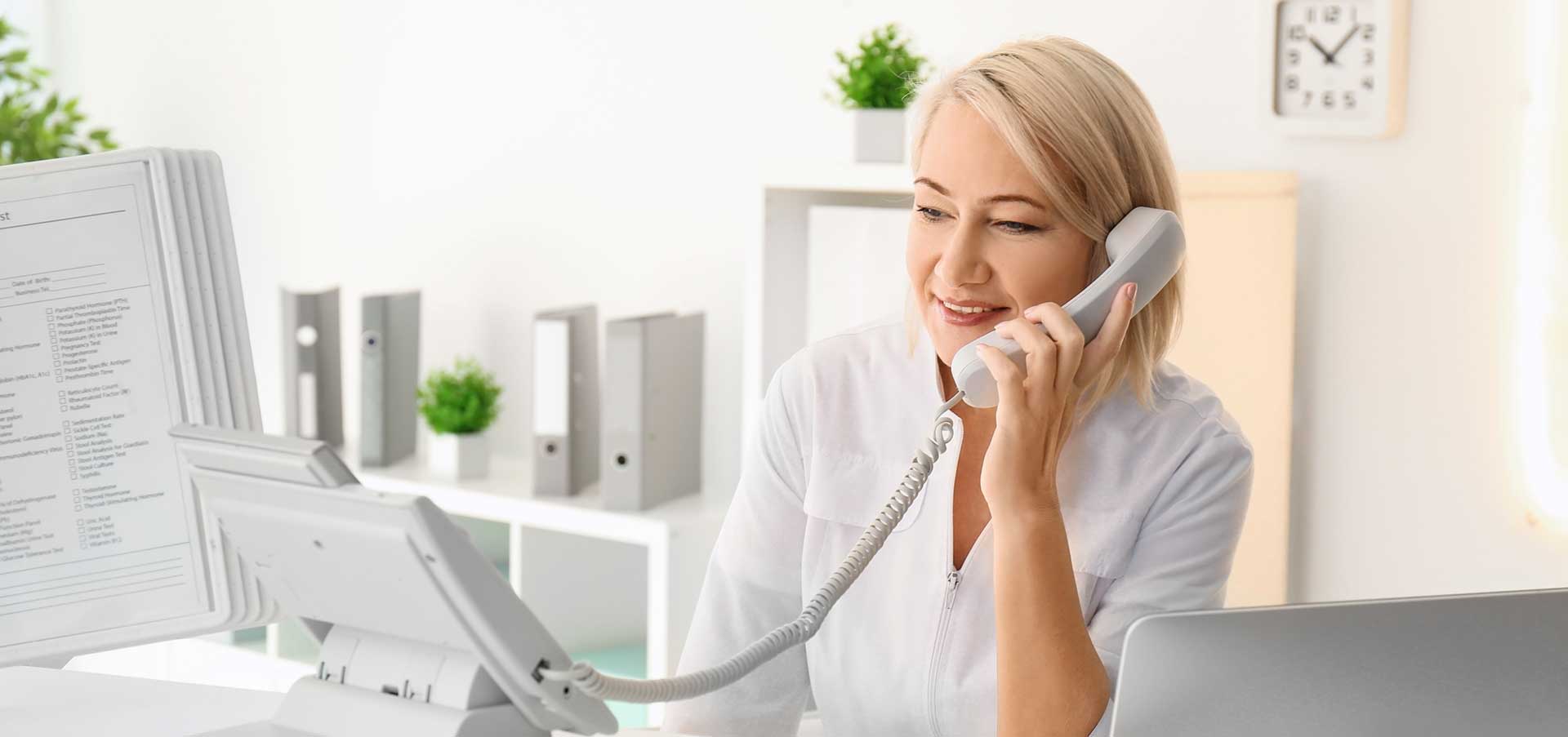 A call tracking system is a technology that allows phone calls to be associated with performance-based advertising such as GoogleAds or SEO Services, generally any veterinary marketing services you find appropriate for the case.
The calls are transferred from the local to the business line, and the latest line can collect a caller's information, such as phone number, location, or name. With this system, you can define the value of advertising efforts, such as calls from people who saw your ads. Statistically, the rates of call conversions are 10 times more effective than web leads.
15. Create a Referral Program
Networking is power.
Your practice regularly sees clients who have their network of friends, colleagues, and relatives who may need your services. Your current clients can help you to attract new clients; just let them know that you have a referral program. You are free to create conditions based on your preferences, but current clients should benefit from referring friends. The benefits can include anything: a discount, a gift for a pet, or any other kind of present.
Think about what suits your target audience.
16. Have a Live Chat
According to recent studies, users prefer messaging to other modes of communication, including phone calls.
Having a live chat puts you at an advantage and differentiates you from other clinics. Hold a live chat and have a real person interact with your clients — even if it's held after the clinic's regular working hours. You will be surprised by how the number of your appointments increases.
17. Track Your Results
All of your marketing efforts can be useless if you don't have a tracking system set up. If you do not measure performance, you will not understand what is working and what requires different approaches. You can use simple ways to track, such as a new caller list.
However, we suggest you use more advanced tracking services such as Google Analytics. Make sure to check the Google Analytics Academy. It's a free educational resource that'll bring you up to speed in a few hours.
18. Use Search Engine Optimization (SEO)
In any business, you need to define your target audience in order to devise effective marketing.
If your practice focuses on exotic animals, you need to make sure you do not attract regular cat owners. Unfortunately, signage that explains what type of animals your practice caters to is not enough. A robust search engine optimization plan is what you need to attract new clients through online inquiries. For this, you should create relevant content to generate interest for the people searching for this information and use keywords. When choosing keywords, think of common questions that people ask when seeking a vet. People will search for the specific details about their pet without seeking you as a potential provider. However, you can convert web surfers into clients if you answer their questions.
Using the right keywords and using location-based keywords will help you to attract customers you need.
19. Add a Pop-Up to Your Website
One tool you can use to capture more leads from your website is the pop-up.
You might not be a big fan. But the truth is that they work!
New tools let you control when a pop-up appears. Display a pop-up when a visitor is about to leave your site. Or show it when they've browsed for a long time without booking an appointment.
20. Improve Your Website's Messaging
The content on your website needs to move visitors to call or book an appointment.
Just talking about your services and why you opened a veterinary practice isn't going to do it. Use messaging that connects with pet owners and helps them understand why they need help.
Then ask them to book an appointment now!
21. Ask for Google Reviews
If you want your business listing to rise to the top of the search, you'll need some 5-star reviews. Ask happy clients if they would kindly leave an honest review. Be sure to reply with appreciation to positive reviews. Respond thoughtfully to negative reviews to show clients you care.
22. Send Out Direct Mail
Even with all the digital marketing tools available, direct mail is still effective. Direct mail products up to 500% more responses than all other marketing methods. Send out mailers that grab attention. Mention your irresistible offer. And call on clients to act now!
Veterinary Marketing Ideas to Promote Your Practice Off-line
23. Get a Professional, Unique Logo
An attractive, professional logo helps you in two ways. First, your practice will look more professional, leading to more customer trust. Second, it creates a brand identity. Clients will easily recognize (and remember) your name and image.
24. Treat a Specific Type of Pet
Specialization is common business advice: doing less with more precision usually yields more in the long run. While it might not be true for the veterinary practice, having some exclusive skills or services in your practice might separate you from the others.
Consider providing a specific type of care, and then strive to become the best one in your niche.
25. Extend Your Business Hours
Are all of your weekend appointments booked, but you have openings in the schedule during the rest of the week?
People are usually busy during the traditional 9-5 work day. If you cannot extend business hours for seven days, consider offering several evening appointments each week; this change can increase your profits and help you attain more clients.
26. Start a Loyalty Program
If your practice has breeders or individuals who take part in different competitions, you want to retain them and show your appreciation — after all, they give you a substantial amount of business.
A loyalty program is a perfect way to express gratitude by rewarding your clients. The reward can also work for solitary pet owners, as they bring you business over the long run.
27. Create a Venue for Education
If you don't host events in your clinic, it does not mean others can't.
Another marketing idea is to create a venue for education for veterinary professionals. Veterinarians could use your lobby as a meeting place to network or get some continuing education. In this case, your clinic will get recognition, and more people will hear about it.
28. Create a Relaxing Reception Area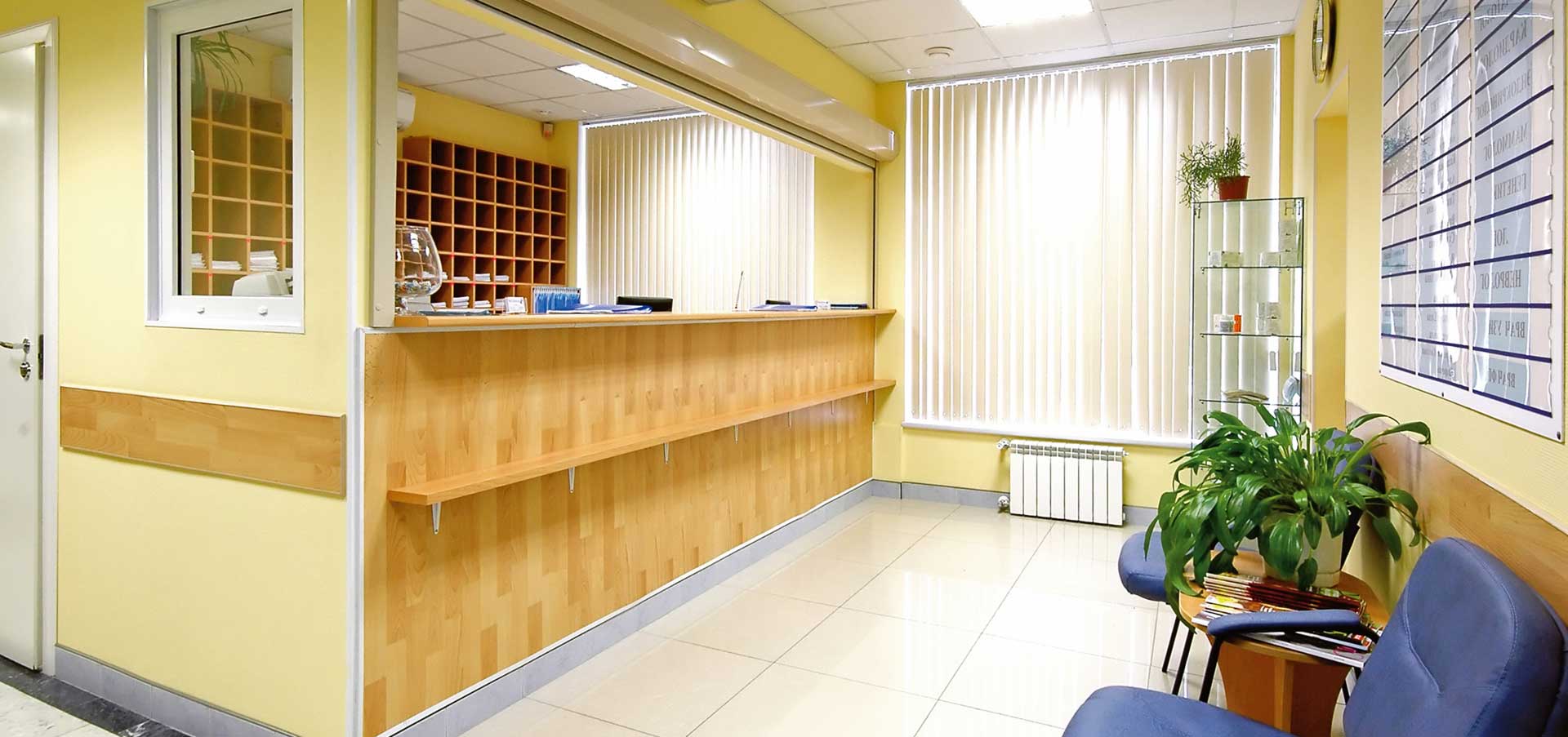 Fresh water, soothing music, a calm and efficient front office staff…
I bet clients would want to come back to an environment like this. If you create a favorable atmosphere in the reception area, you are most likely to reduce stress in the pet owner, as well as the pet. Another great idea is to place a few coloring books in the waiting room for the younger visitors.
29. Leave Business Cards at a Local Stores
Remember how we told you that networking is power?
Well, here is another use of it! You can network with local pet stores and leave some of your business cards. Additionally, you can check local coffee shops and other places people like to gather and leave your cards there.
Building meaningful relationships with the nearby small businesses is a sure way of winning over new clients.
30. Sell Merchandise in the Clinic
Think about what pet owners need or may want to buy for their furry family members, and supply them with it. You can customize pet supplies with your logo and contact number, and sell them directly in the clinic.
31. Hand Out Welcome Doggie Bags
When a new customer has an appointment, a small sweet treat such as a doggie (or kitty) bag with your logo will create a positive client experience. Visitors can also use this bag to go shopping, which will attract other people's attention and remind them that they may need vet service.
32. Pair up with Local Pet Sitters and Dog Walkers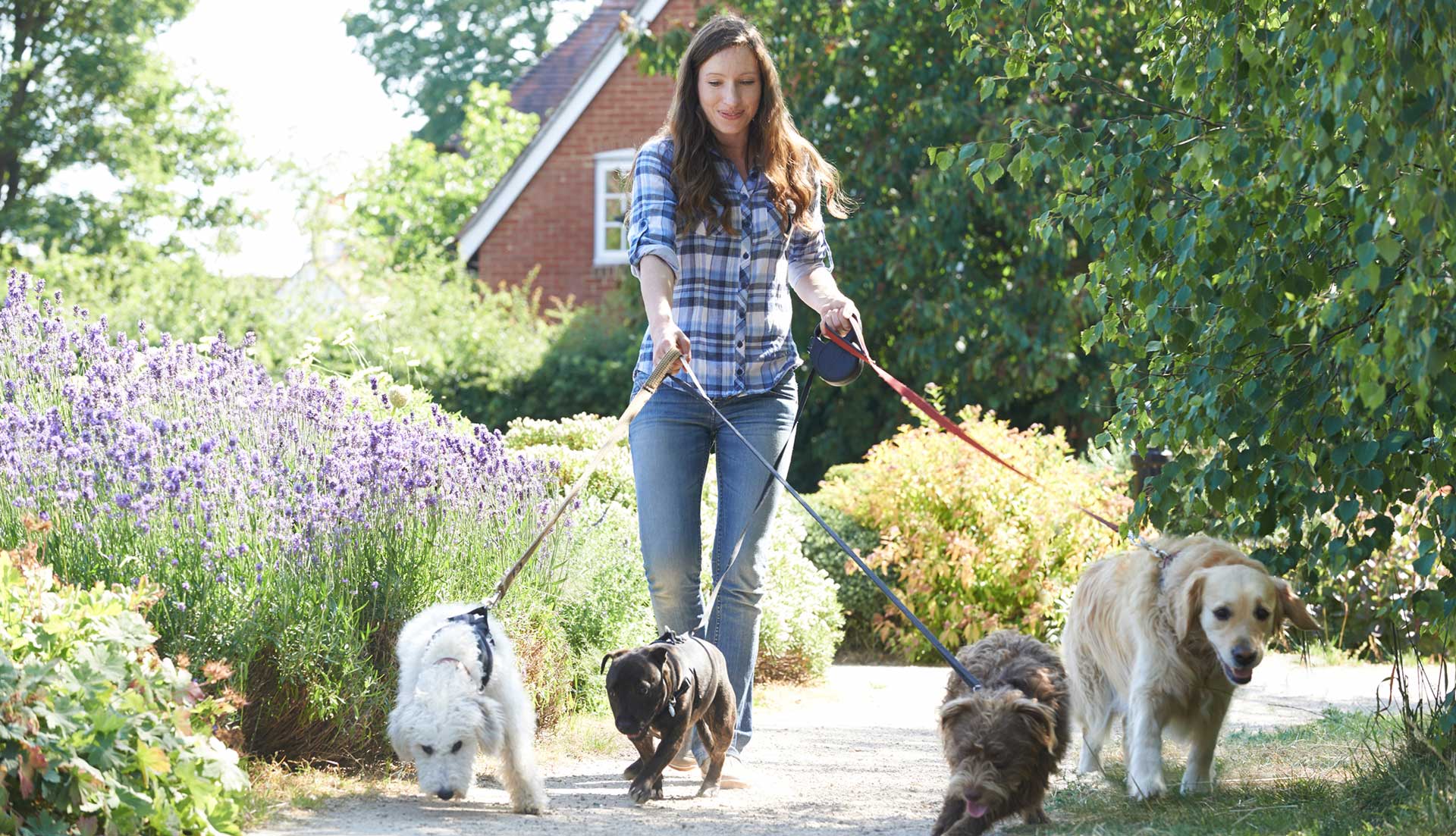 Here is yet another way to use networking for the benefit of both parties! You can make it a win-win strategy, Dog walkers will tell their clients about your clinic and in exchange, you can put flyers in your reception area about the pet sitter services.
33. Host a Pet Parent Webinar or a Meeting
Hosting a webinar for your patients or organizing a meeting will position you as an expert and let you meet your clients in their own homes.
You can choose a topic relevant to the specific season. For instance, during the summer, you can discuss how to take care of pets during hot weather. At the end of the event, you can give each attendee a small gift as a sign of appreciation.
34. Make the First Check-up Free
A free check-up is a fantastic opportunity to gain a new client's trust and respect.
While the doctor performs a physical examination, a pet owner can watch and evaluate the equipment that the doctors are using and their techniques, and whether they have an appropriate attitude towards your pet. If you gain the client's trust from the first visit, they will be sure to come back.
35. Offer Effortless Communication
Many clients prefer texting instead of calling, especially during working hours.
If you implement services that support communication via chat and phone, it helps to increase communication and address the pet owner's needs on-demand. Consequently, this leads to gaining and retaining more clients. Medium or small practices that are not open 24 hours can partner with third-party communication services (such as GuardianVets) to support your clients when the clinic is closed.
36. Advertise an Irresistible Offer
Create an offer that generates some buzz and gets clients calling. With your special offer, you'll entice new clients who just have to give you a try. Current clients will call in so they don't miss out. And they'll tell their friends! Make your offer a risk-free way to try out your practice!
37. Market to New Residents
Around 11% of Americans move every year. Plenty of those movers are pet owners. And they need new veterinary practices for their pets! Get access to a mover list and welcome new residents to your town with a discount or special offer!
It has never been easy to gain someone's trust, especially in the veterinary industry. If you think any of these ideas will work for your practice, do not hesitate to implement them. The faster you do, the sooner you will see results.
Remember the famous quote: "Marketing is a queen, and it runs the household."
If you aren't sure how to get started, find out how to choose a marketing agency for your veterinary practice!
Let this queen reign in your practice!